Our PBX can be used for a call center – hundreds or thousands of calls per day.
Features are introduced on a taxi service call center, but they can be implemented in any situation.
Why should I care?
Do you have hundreds of calls daily? Do you need to organize them?
Try out our PBX.
Zavede pořádek do hovorů.
Make your calls organized.
Organized view of all calls
Write down notes next to the calls (custom fields)
Send SMSs and e-mails
Have your calls recorded, you can come back to them at any time
User Interface
Below is a picture of a call list for taxi services. States of each call can be defined (names and colors), as well as the data columns (addresses, taxi number, time, etc.).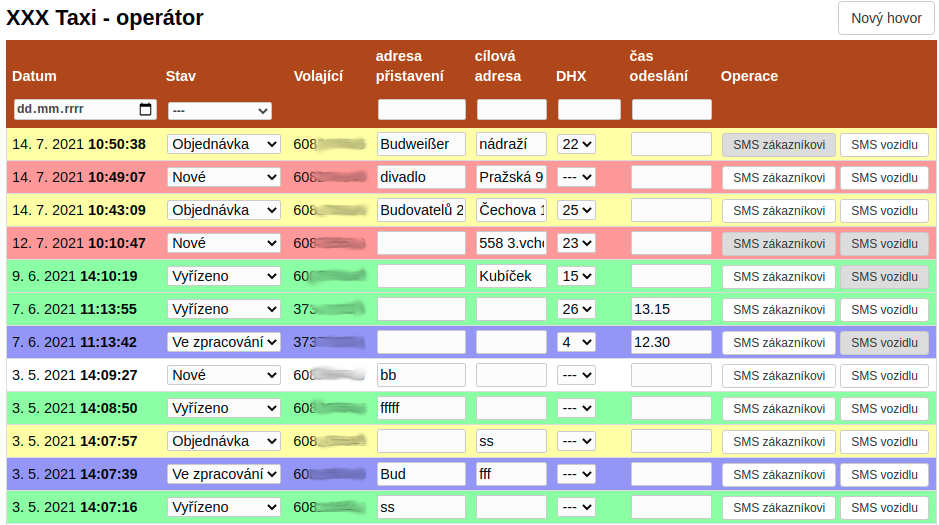 Key Features
New call will appear instantly (Notes can be written down during call)

App-integrated phone – All you need is to connect the headset.